Noida NCR Learning City Unconference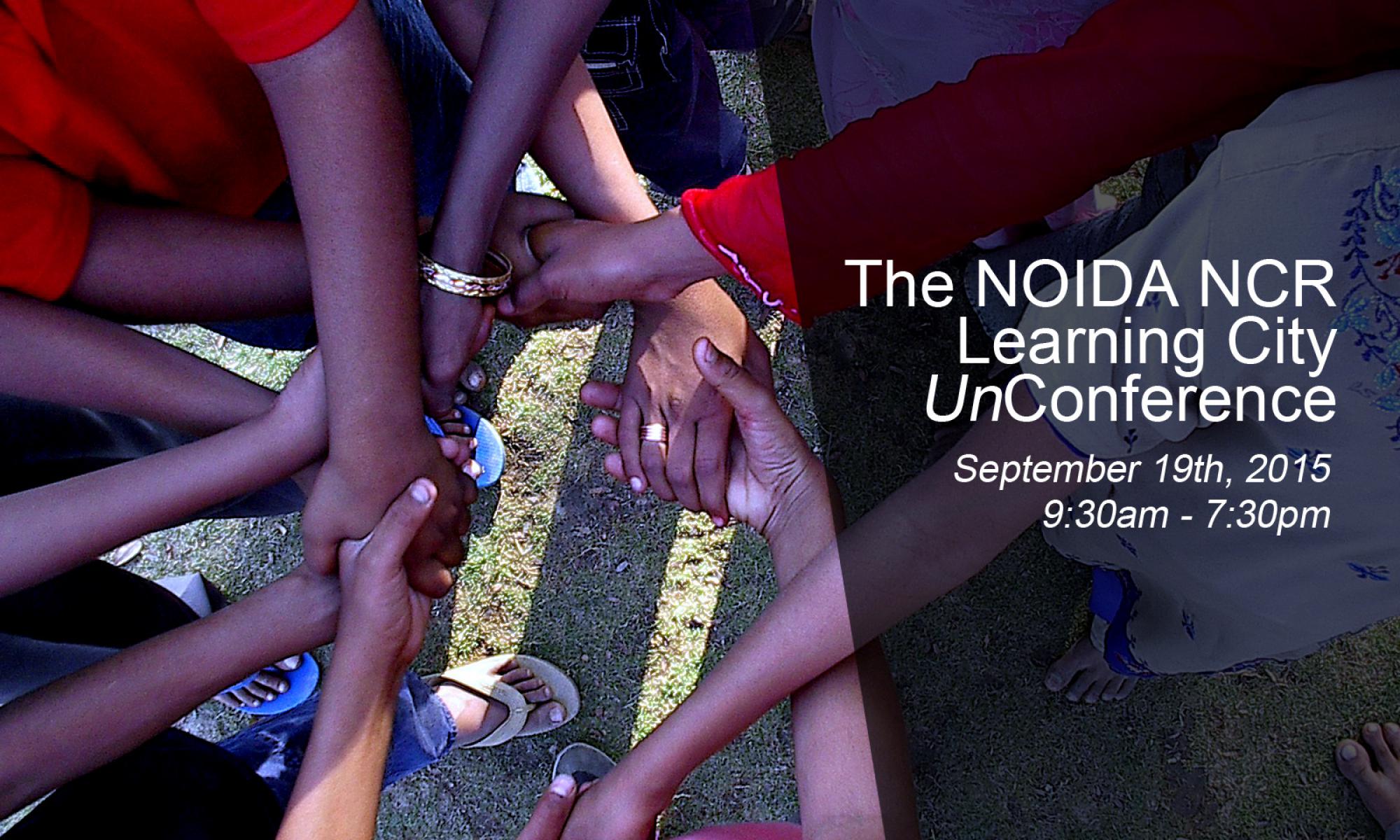 The Noida-NCR Learning City Unconference was held for one day on September 19, 2015 in Noida, India. It brought together all kinds of people who are imagining and co-creating diverse learning communities, learning spaces and learning/unlearning processes beyond the frameworks of factory-schooling. We hosted more than 450 inspiring alternative educators, organic farmers, healers, artists, artisans, eco-villagers, filmmakers, social entrepreneurs, homeschoolers/unschoolers, walkouts, youth, spiritual seekers, etc. The day featured workshops, games, musical jamming, stalls, YouLead talks, Nai Taalim film festival, world cafe and much much more. The purpose of the unconference is to nurture friendship and trust as the seeds of future co-creation. The pre-fix 'un' is used to symbolize a deeper aspiration to journey together into the unknown. 
Check out the video of the Noida Learning City Unconference
A powerful Valedictory Address on decolonizing ourselves.
A brief note on the need to overthrow the present day "educational system" and call for the multiversities movement. 

Families learning together is a four day living together and learning experience at Swaraj University, Udaipur.

Learn about the art of sponging to pursure your dreams and join the Sponge Club.