Welcome to Hulchul Café on Saturday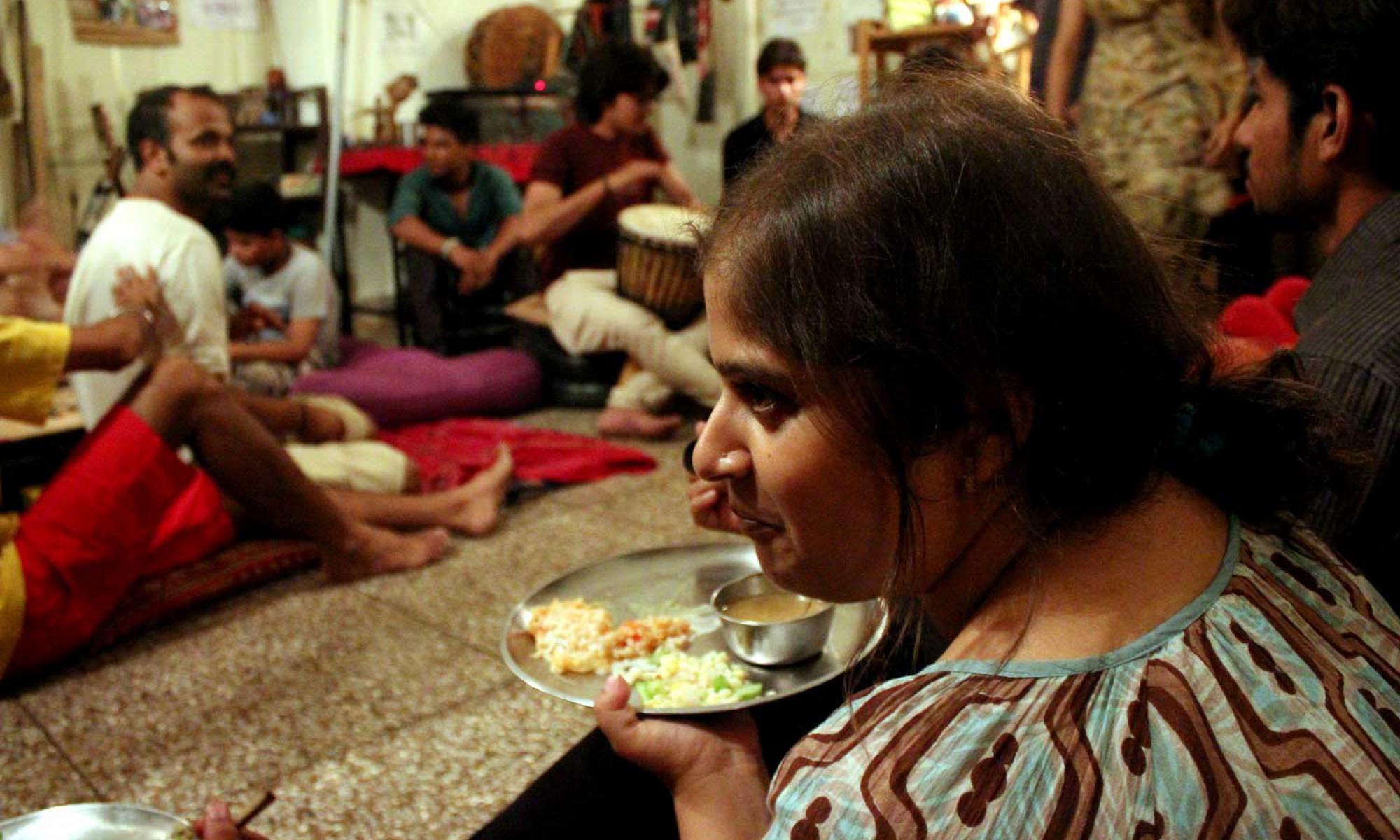 Halchal café is a slow food gift culture café started in 2010. We started it as an experiment to rebuild trust, friendship, health and connection in udaipur.
This café is run by the love of volunteers.
You are invited to come volunteer in the kitchen, share your favourite recipes, and learn how to cook slow food.
You are also invited to share your talents here – singing, poetry, dance, theatre, arts, conversations, cooperative games, making new friends.
There is no bill for the food in our café. Instead, we ask you to make a voluntarily contribution from your heart to help cover the costs for the next café – bill se nahin dil se. Thanks for sharing your Saturday evening with us and for supporting our experiments with gift culture. 
A powerful Valedictory Address on decolonizing ourselves.
A brief note on the need to overthrow the present day "educational system" and call for the multiversities movement. 

Families learning together is a four day living together and learning experience at Swaraj University, Udaipur.

Learn about the art of sponging to pursure your dreams and join the Sponge Club.